Trusted Podiatrists in Adelaide
Brighton Road Podiatry is just a short walk from Jetty Road, the Esplanade and Brighton Beach.
SERVING BRIGHTON, GLENELG, HALLETT COVE, HOVE, DOVER GARDENS, SEAVIEW DOWNS, SEACLIFF PARK, KINGSTON PARK, MARINO AND BEYOND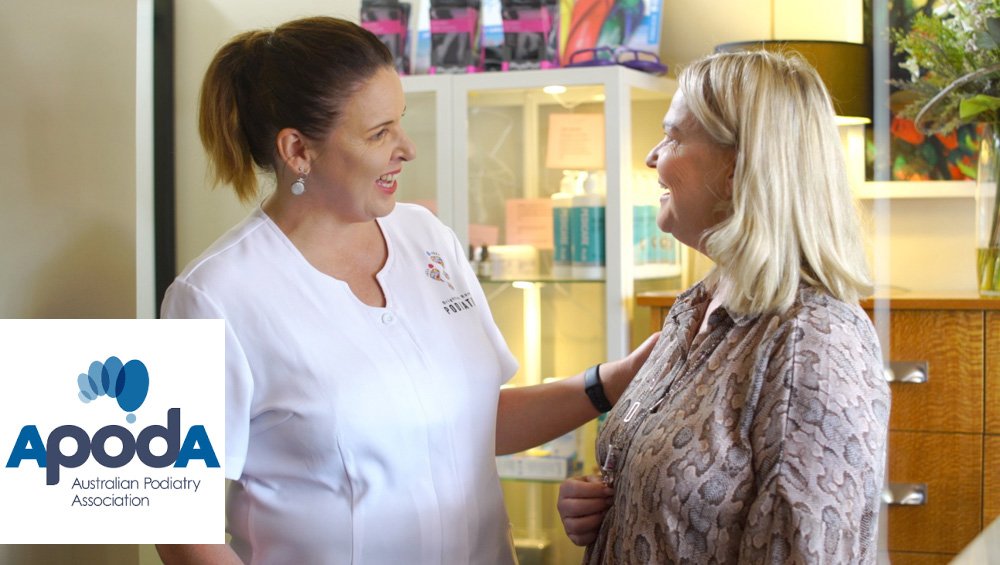 We believe that life is for living, but for those with foot pain, life can lose its lustre.
At Brighton Road Podiatry, we feel that everyone deserves to live pain-free and enjoy an active lifestyle.
Our highly skilled team of podiatrists are committed to providing results-based treatments for a wide range of feet and lower leg conditions. Using the latest in podiatric technology and adopting best practices, we understand your needs and provide tailored treatments from welcoming and trusted professionals.
Providing podiatry services in Brighton for the Holdfast Bay and surrounding community.
We also have many clients who travel from the Fleurieu, South East, Riverland and the north of the state to take advantage of our late opening hours, 24hr orthotic turnaround and ability to successfully treat all podiatry conditions. We receive fantastic feedback regarding our modern and fresh clinic, the warmth and friendliness of our reception staff, and the quality and care of our podiatry services. Find Us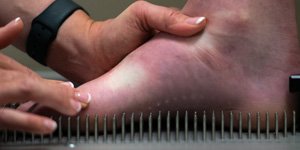 We assess and diagnose a wide range of conditions to get you back on your feet. From foot pain to preventative check-ups, looking after your feet is key to your health.

General Care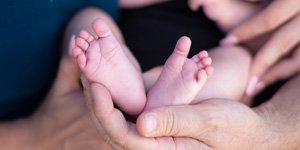 Young feet also need proper care, particularly for flat feet or heel pain. A child experiencing discomfort will benefit from a podiatric assessment with our friendly team.

Children's Podiatrist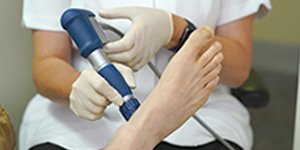 Enjoy fast results with shockwave therapy. Ideal for conditions such as plantar fasciitis and Achilles tendonitis, it is a non-invasive and clinically proven treatment.

Shockwave Therapy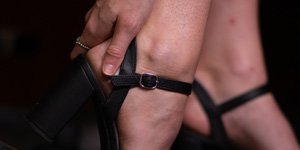 Heel pain can be debilitating and affect your day to day life. If you've noticed pain, swelling or redness in your heel, we can find the source and treat your condition effectively.

Heel Pain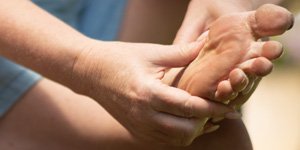 A common yet painful condition, caused when tears occur in your fascia. Luckily, treatment options are effective and can quickly ease pain and foster healing.

Plantar Fasciitis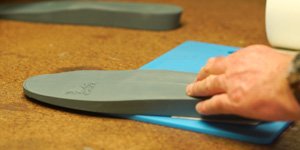 Orthotics are shoe inserts that can be used to support your foot's natural shape and alignment. Our 24-hour orthotic turnaround means you'll be pain free sooner.

Custom Orthotics
OUR SERVICES ALSO INCLUDE
NEUROVASCULAR ASSESSMENT | STRAPPING/PADDING | WOUND & ULCER CARE | DEVICES | MEDICAL IMAGING | GAIT ASSESSMENT | MANIPULATION | STRETCHING & EXERCISES | DRY NEEDLING / PROLOTHERAPY | NAIL SURGERY | ORTHOTIC THERAPY | CHILDREN'S PODIATRY | COLD LASER THERAPY | PODIATRIC PEDICURES | STRENGTH & CONDITIONING

Diagnosis, Treatment & Advice
The Foot & Leg Experts
We provide diagnosis, treatment and advice on a whole range of below the knee problems affecting your knees, shins, ankles, feet and toes. It is not uncommon for many upper leg, hip, back and other upper body ailments to be linked to foot problems. Dolores Pilkington uses the latest technologies, such as Shockwave Therapy, Keryflex, Orthema, Prolotherapy, Ultrasound, Marigold and many others to ensure you receive the best possible care, and the best possible outcomes.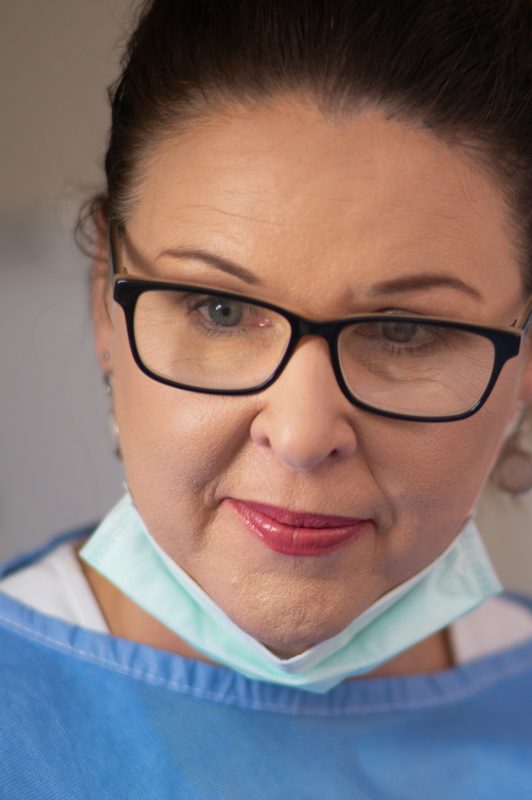 LOCAL TEAM PROVIDING  EXCEPTIONAL SERVICE
You'll find our family-run practice, nestled in the heart of coastal Holdfast Bay, to be a warm and inviting space for you to find relief from your podiatry condition. Our podiatrists work in partnership with you to achieve long-term results and keeping you active and healthy. As members of the Australian Podiatry Association, we uphold the highest of podiatric standards, from our friendly reception staff and modern treatment rooms to our expert podiatry team. Continual professional development allows us to stay abreast of the latest care advice to benefit our patients. We invite you to book an appointment to discuss your condition and symptoms with Brighton Road Podiatry and start your journey to a pain-free, active life.

Book Now
FROM OUR BLOG
News from Brighton Road Podiatry for better foot care and podiatric resources.
Our blog