General Podiatry Care
Smooth and pain-free mobility is something we take for granted, but in order to enjoy an active lifestyle (and to take a sunset stroll along our beautiful Holdfast Bay coastline) nothing is more important than our foot  health. In fact, strong and healthy feet contribute to our overall mental and physical wellbeing by allowing us to engage in life to the fullest.   
If you struggle to walk pain-free, experience numbness, or simply feel too self-conscious to put on a pair of thongs in summer, your ability to work, be active and go about life's daily tasks is impeded. This can lead to poor mental health and physical ailments such as obesity, Type 2 diabetes and heart disease. 
But help is only down the road at Brighton Road Podiatry. 
Our experienced podiatrists can assess and treat a range of concerns, including:
Comprehensive foot assessments

Ingrown nails, fungal infections, thickened nails and toenail surgery
Diabetes podiatry care such as diabetic screening and peripheral neuropathy 

Skin issues such as warts, tinea, calluses, cracking and corns

Assess Lower limb circulation and neurological deficits

Gait assessments and solutions, including toe props, padding and footwear advice

Prevention is key
Our feet anatomy is quite spectacular: 26 bones, 20 joins and over 100 muscles, ligaments and tendons – in just one foot alone. So taking the time to care for your feet with a regular check-up, before a problem arises, is recommended to ensure optimal health. And for those with diabetes, nerve damage can be a real concern so routine visits with our experienced professionals can help alleviate problems and help with issues, such as pain and numbness associated with this condition. 
Partner with your local podiatry team
As a family-run clinic, we pride ourselves on achieving superior patient outcomes with a friendly and welcoming service – it's at the heart of everything we do. We are happy to see all feet, young and old, so call us today to book a consultation. 
Call today or book on-line and take your first step towards feeling great again! 08 8298 4166
Book Now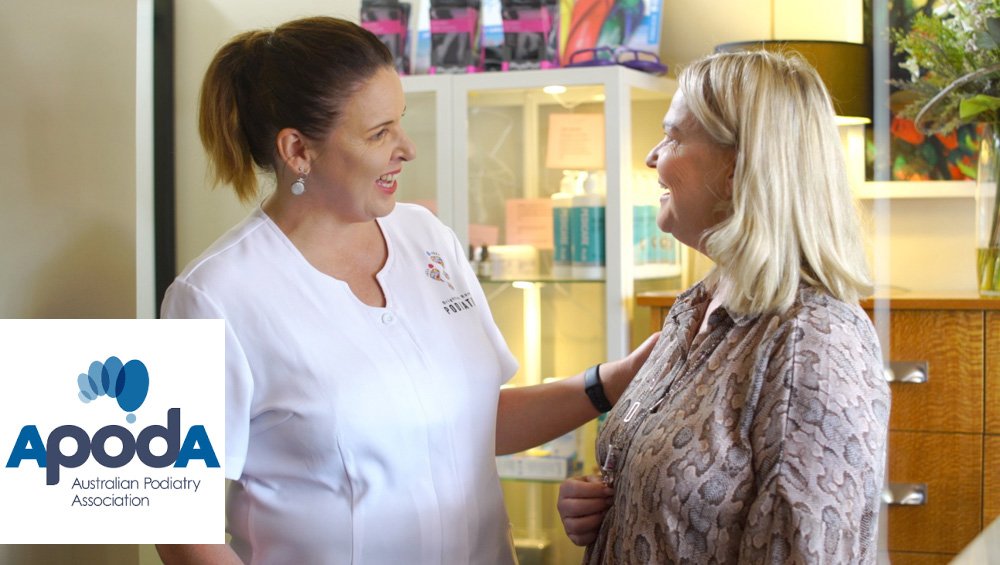 Have a Question?
Send us a message and we'll be in touch with you right away.