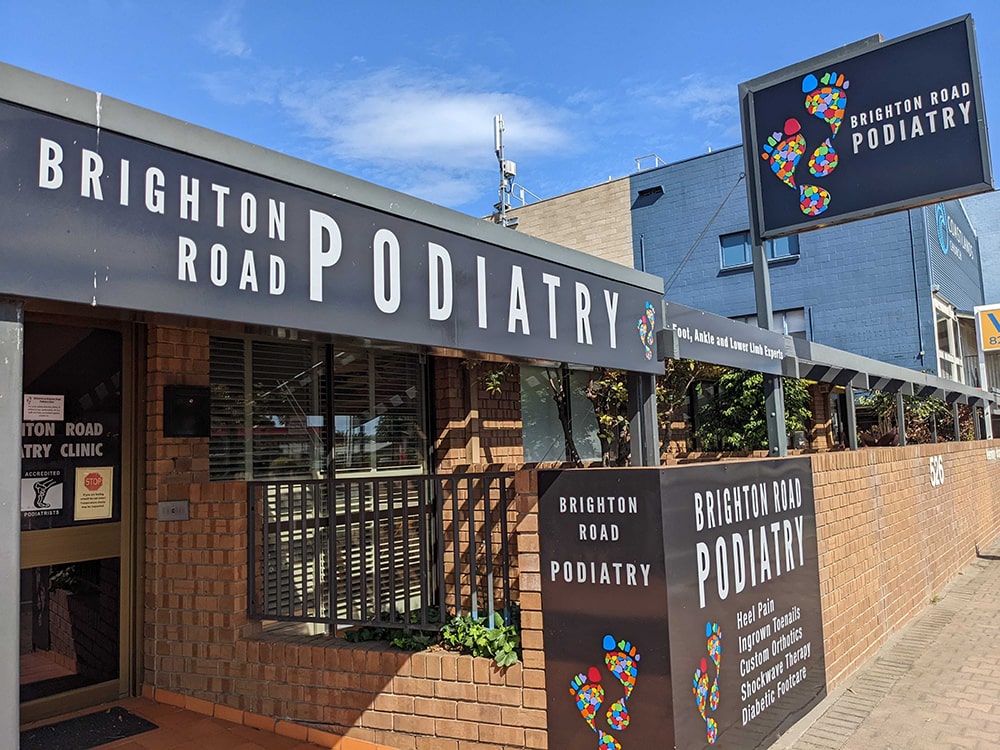 Yes, you can visit a podiatrist without first having to see a GP!
At Brighton Road Podiatry, we often receive questions about the need for a referral before an appointment is booked. Although most medical specialists in Australia require a referral from a GP, this is not the case for podiatrists. You can make an appointment either by phone 8298 4166 or by booking online.
Podiatrists are highly trained medical specialists
While GP doctors are trained to deal with all types of health problems, podiatrists specialise on the feet and lower limbs (and are often called 'foot doctors'). All podiatrists are medical specialists who undergo a minimum of 4 years of full-time university study, focusing solely on below the knee conditions such as wounds, corns, warts, plantar fasciitis, ingrown toenails, general foot pain, biomechanic issues and much more.
Podiatrists can also provide referrals to other health professions, including Xray/imaging specialists, orthopaedic surgeons, vascular specialists and diabetes educators.
What about physio?
When it comes to ankle and foot issues, seeing a podiatrist is the preferred option. However, if you are experiencing symptoms in other areas of your body in addition to your ankles and feet, we may recommend a physiotherapy assessment. No 'referral' is necessary to see a podiatrist from a physiotherapist, and vice versa.
Referral from GP is required for Medicare Chronic Disease Management Plan Patients
If you are on a Chronic Disease Management (CDM) Plan, formerly known as Medicare EPC, a referral from a GP is necessary to receive medicare benefits. The Medicare CDM plan allows GPs to coordinate the healthcare of patients with chronic conditions that require multidisciplinary team-based care with allied health providers, including podiatry. It allows for a maximum of 5 rebated consultations with any referred allied health professional per annum. We have many patients with care plans who book regular 10 week appointments to maintain good foot health.
Please note, to be eligible you must meet specific criteria set out by Medicare and be approved by your doctor through their clinical assessment. For more information about a Medicare CDM plan, please speak with your local GP.