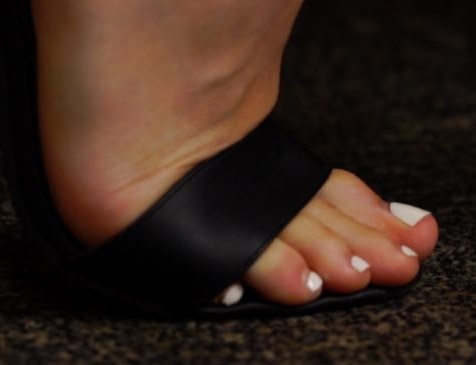 Podiatric Pedicures in Adelaide
Visiting Brighton Road Podiatry may not be what springs to mind when looking for a pampering pedicure, but for a true, podiatric pedicure, or medi pedi (medical pedicure) we'll soon become your new go-to salon in Adelaide.
Whilst a pedicure is often thought of as a cosmetic treatment done by a beautician, the cutting of nails, removing callus as well as other treatments can pose a risk to your general foot health. If medical-grade disinfection and sterilisation procedures aren't adhered to, as well as knowledge of nail and cuticle anatomy, bacteria and fungi can spread from customer to customer, turning that budget pedicure into an expensive medical problem. This can be of particular concern if you have any circulation issues.
We often see patients who have contracted nail infections, ingrown toenails (due to inexperienced nail shaping) and other serious and painful issues. Although these conditions can be treated over time, it certainly sours that pamper day you thought you were enjoying.
Enjoy a medi-pedi with our podiatrist instead
It makes sense that a university qualified podiatrist would be the safest place to have your feet cared for, and our pedicures not only leave your feet looking great, but feeling amazing too. You can be assured that our equipment is sterile and safe, and our clinic rooms are of the highest standard to provide a relaxing environment to enjoy your treatment.
A foot assessment to discuss problem areas
Expert nail cutting and burring to avoid ingrown toenails and eliminate discolouration
Advice on fungal nails
Removal of corns, calluses and dry skin around the heels with medical-grade scalpels
It can also include a moisturising paraffin wax foot treatment
Have a Question?
Send us a message and we'll be in touch with you right away.
Sounds perfect doesn't it? Give your feet the attention they deserve and put your feet in our professional hands. Being confident in heels or sandals is a must, so book your medi pedi at Brighton Road Podiatry Clinic today.
Call today or book on-line and take your first step towards feeling great again! 08 8298 4166
Book Now