Providing the Highest Quality Podiatric Care
We have established the Brighton Road Podiatry Clinic to provide the highest quality podiatric care across most podiatry conditions. We have fresh, clean and modern treatment rooms, equipped with the latest technology. We have assembled a team of podiatrists that have demonstrated experience and success in treating the wide breadth of lower limb and foot problems.
Importantly, we ensure that all of our staff put the patient first. Our Receptionists, administration staff and Podiatrists all understand that they all have a role in making sure that you feel confident, comfortable and satisfied with your experience at Brighton Road Podiatry Clinic.
If we are unable to provide the right treatment to you, we will advise you of other medical providers who are best placed to resolve your problem.
ORTHOTIC THERAPY
Brighton Road Podiatry Clinic has experience in the prescription and supply of EVA, Polypropylene and Carbon Fibre Orthotics.
We do not provide "off the shelf" generic orthotics generally available from shoe shops, pharmacists or sport shops as these do not provide the structure, support or comfort to appropriately address your needs.
All our Orthotics are customised to the shape of your feet with our Podiatrists making corrections and adjustments to best address your biomechanics or other podiatric needs.
We select the best Orthotic to meet your needs. Carbon Fibre and Polypropylene and manufactured in Adelaide in accordance with our Podiatrists directions.
Our EVA Orthotics are manufactured in house using the Swiss made Orthema 3D scanning technology. Brighton Road Podiatry Clinic has purchased this equipment as we believe it is the best orthotic system available for the majority of clients. Our Podiatrists have full control and oversight over the scanning, prescription, manufacture and fitting. We can provide our EVA Orthotics within 24 hours (or same day if needed) – perfect for country clients
DRY NEEDLING / PROLOTHERAPY
Brighton Road Podiatry Clinic specialises in dry needling, prolotherapy, myofascial trigger point therapy to aid in lower limb musculoskeletal conditions.
GENERAL PODIATRY
Use of various podiatry techniques, with a thorough tidy up of your feet using our custom made pharmacy creams to keep your feet looking and feeling good for longer.
NEURO- VASCULAR ASSESSMENTS
We assess the quality of your circulation and nerves using our in-house doppler studies. We will then discuss with you the appropriate steps required in treating your condition
DEVICES
Brighton Road Podiatry have numerous arrangements with recognised suppliers of specialised podiatric devices. We supply dressings, moon boots, surgical offloading boots and many other devices not readily available in pharmacies and other general medical stores.
MASSAGE, MANIPULATION, STRETCHING, EXERCISES.
Podiatrists are the experts in joint manipulation, massage, stretching and exercising to address lower limb and foot problems.
WOUND CARE/ ULCER CARE
Our Podiatrists have undertaken extensive study in the area of wound care, in particular in wound debridement, dressing and offloading. We have extensive experience in treating wounds and ulceration in vascular disease, amputees, diabetes, immuno- compromised, elderly or trauma.
GAIT ASSESSMENT
Biomechanical and gait assessment to assess your posture and movement to reduce the risk of injury.
SURGERY
Ingrown toenail surgery performed with local anaesthesia, with full surgery follow-up.
We also have a strong referral network of podiatric and orthopaedic surgeons for more complicated surgical expertise.
STRAPPING/ PADDING
Strapping techniques with rigid sports taping and/ or Rocktape for support, compression and healing.   We have access to a range of innovative splints to further assist with healing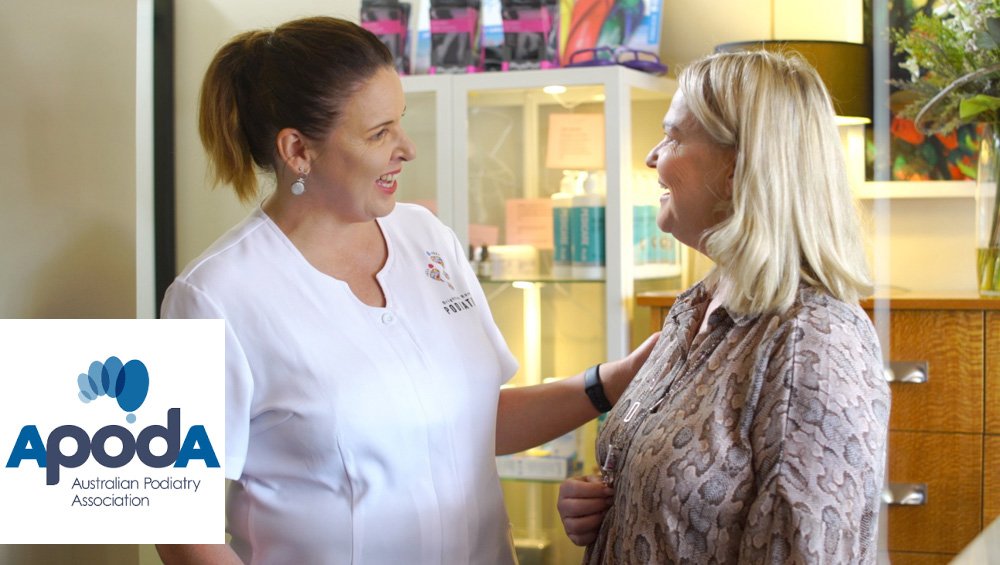 Have a Question?
Send us a message and we'll be in touch with you right away.