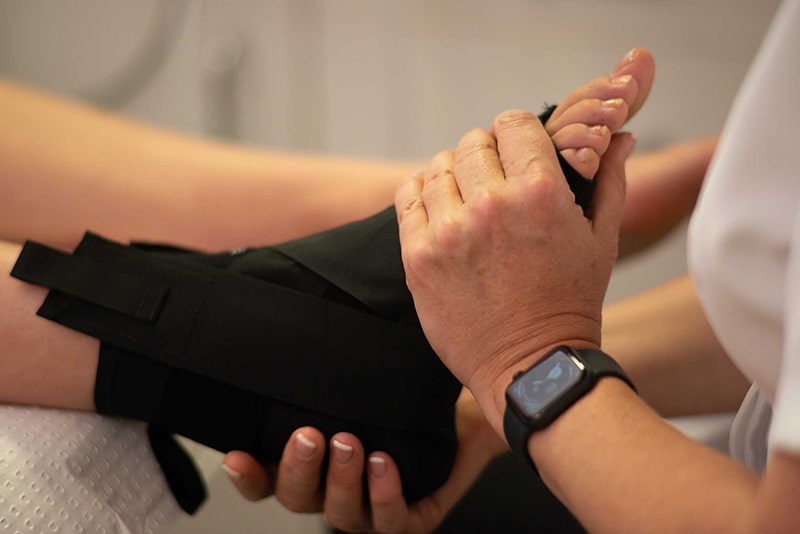 As podiatrists, we know just how amazing feet are. We also know how foot pain can really impact both your mobility and enjoyment of life.
The health of your feet is often a reflection of your general health, so if you feel foot pain head down to your local, family-owned clinic at Brighton Road Podiatry.
The Foot is Highly Intricate
We so often undervalue our feet, but if you take a moment to consider your feet's intricacies, you'll be amazed at what you find. Almost ¼ of our bones are in our feet. There are 33 joints, 107 ligaments, 10 tendons and 19 muscles all working together to get you from A to Z. Over the course of your lifetime your feet will walk the equivalent of five times around the Earth, so it's vital to address any foot pain sooner rather than later.
If you are experiencing foot pain it could be from:
The biomechanics of your foot
A sprain or stress fracture
Arthritis
Flat feet or highly arched feet
Fungal infections
Have a Question?
Send us a message and we'll be in touch with you right away.
When to see a professional
You can look after your feet at home by wearing quality footwear, staying active and maintaining a healthy diet. However, if you have any kind of foot pain in your toes, sole, heel or lower limb, trust our highly trained and friendly podiatrists to assess and diagnose the problem correctly. We enjoy seeing our valued clients regain their feet health through a range of treatments and therapies. From stretching, massage, to orthotics, dry needling, shockwave therapy and toenail surgery, we are a fully equipped clinic ready to help you today.
Let's appreciate all the hard work your feet do by giving them the care they deserve when they're in pain. Call Brighton Road Podiatry to book your consultation.