There are so many great places to enjoy a brisk run around Adelaide. From leafy tracks winding through the hills and coastal jogs down the Brighton Esplanade, to the weekly ParkRuns that dot the city, running solo and in packs is a favourite pastime for many.Unfortunately, running injuries are a common complaint for amateur and veteran runners alike. Our Brighton Road Podiatry team work diligently to help runners maintain healthy feet and treat any damage that may occur.
How does running cause injury?
Although falls and sprains are frequent causes of injury, in most cases, simple overuse of the foot muscles, tendons and ligaments are the main culprits for pain and inflammation. The repetitive nature of running, often on hard, bitumen surfaces, can lead to several debilitating foot conditions including plantar fasciitis, tibial stress syndrome, Morton's Neuroma, Achilles damage and stress fractures. Children and adolescents are not immune either, with Sever's Disease and ankle pain common complaints in young runners.
What Brighton Road Podiatry can do?
Our podiatry team can get scans and x-rays of your feet. We use the latest technology and research to determine the cause of your running injury and then formulate an effective treatment plan to rehabilitate your foot. Treatments may include:
Strapping
Footwear advice and orthotics made in Adelaide
Strengthening exercises and stretches
Dry needling
Have a Question?
Send us a message and we'll be in touch with you right away.
Before diving into a running routine, ask yourself…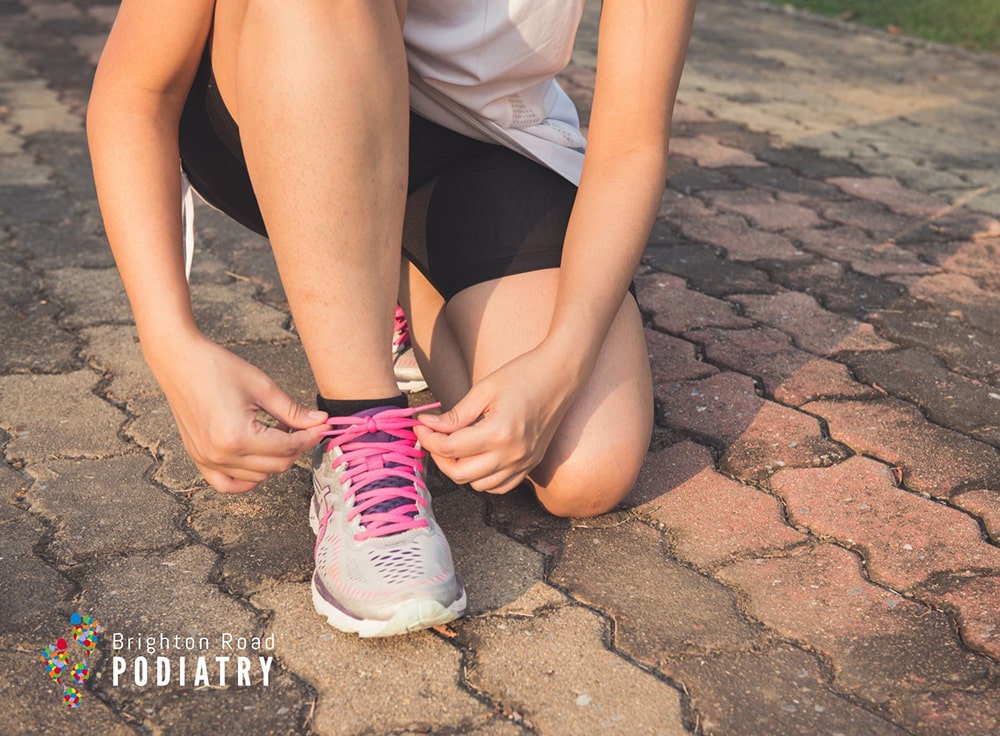 What do I know about my foot's biomechanics, foot strike and potential weaknesses? Do I know what shoes or podiatry aids my feet need to run safely?How do I warm up and cool down to help my feet when running? Do I know what stretches will strengthen and relax my feet? A consultation with our friendly podiatrist will set you up for long-term successful and healthy running before injury and pain occur.
Take a moment to call Brighton Road Podiatry and let's rehabilitate your feet, shins and ankles to get you back doing what you love.
Call or book on-line and take your first step towards feeling great again! 08 8298 4166
Book Now