Children's Podiatry in Adelaide
Playing, moving and exploring the world is what childhood is all about, so no child should be left behind because of foot pain or incorrect development. At Brighton Road Podiatry, we take a holistic approach to feet care in infants, children and adolescents with a range of therapies designed for little feet.
Depending on the child's age, different issues can arise. Some feet conditions are visual and easy to diagnose, such as juvenile bunions, ingrown toenails and warts/verrucas. Other conditions, like Sever's disease, Hypotoniam and Osgood Schlatter's disease, require expert diagnosis and treatment.
With babies walking from as young as 8 months, ensuring their feet are developing properly is vital. Key indicators of foot problems may include:
Curly toes
Walking only on their toes or you suspect pigeon toes
Only sitting in a 'W' position
Clumsy and tripping over frequently
Knees knocking or legs bowing as they walk
In older children and teenagers
This age group is more likely to be able to pin point their pain, with indicators including:
Their shoes wearing unevenly
Your child complaining of pain in the heel, ankle, arch or lower leg
Pain or soreness when walking or playing sports
Noticeably falling behind when racing and running
Complaining of knee problems or tiredness
Have a Question?
Send us a message and we'll be in touch with you right away.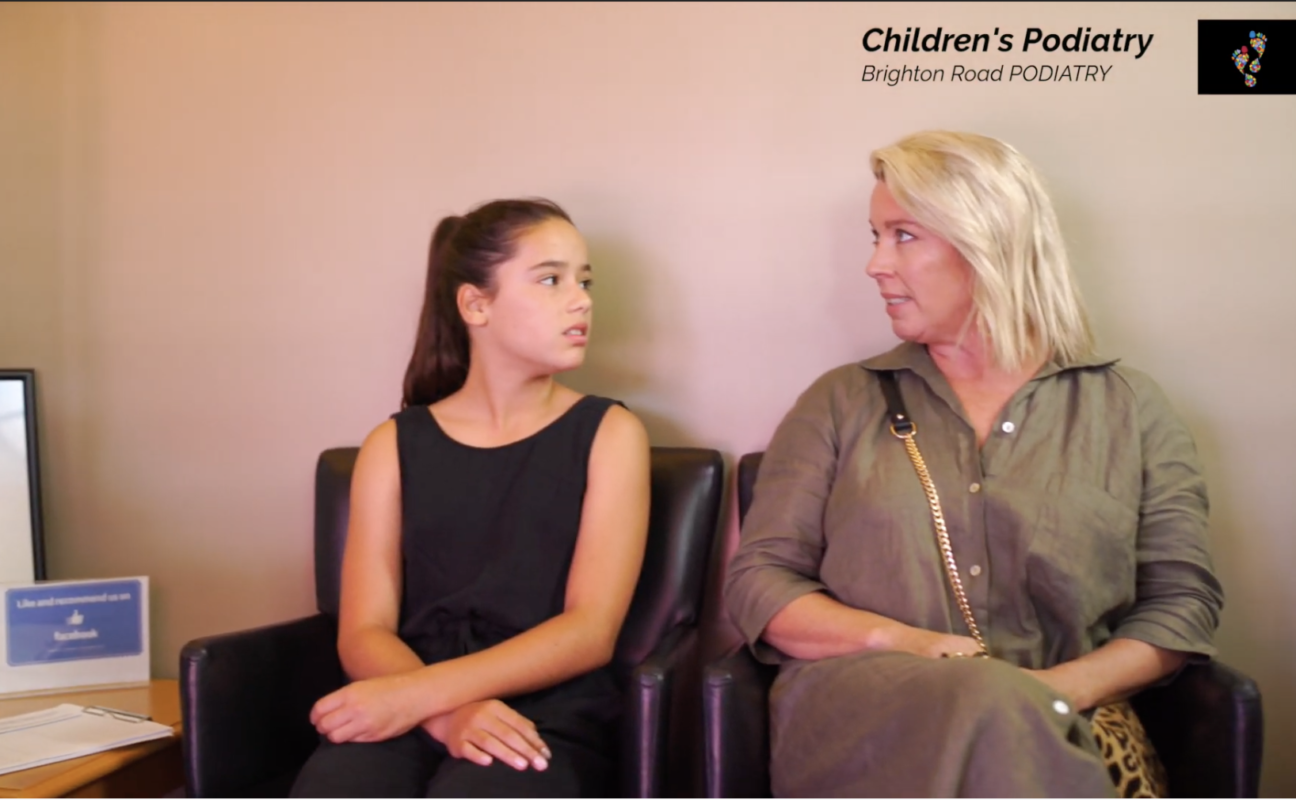 Don't dismiss growing pains
Children grow rapidly, especially during the first years of life and then again during puberty. While 'growing pains' are often dismissed as being normal, they can actually be a sign of serious damage. To avoid long lasting discomfort, a simple consultation with our podiatrists will determine if the pain needs treatment, orthotics, or will resolve on its own.
We understand that as parents and caregivers you only want the best for your child, so if you have any concerns put your mind at ease at Brighton Road Podiatry.
Our trusted podiatrists will ensure your child feels safe and comfortable during the consultation, while giving you expert advice on the next steps, if any, to take.
Call today or book on-line and take your first step towards feeling great again! 08 8298 4166
Book Now