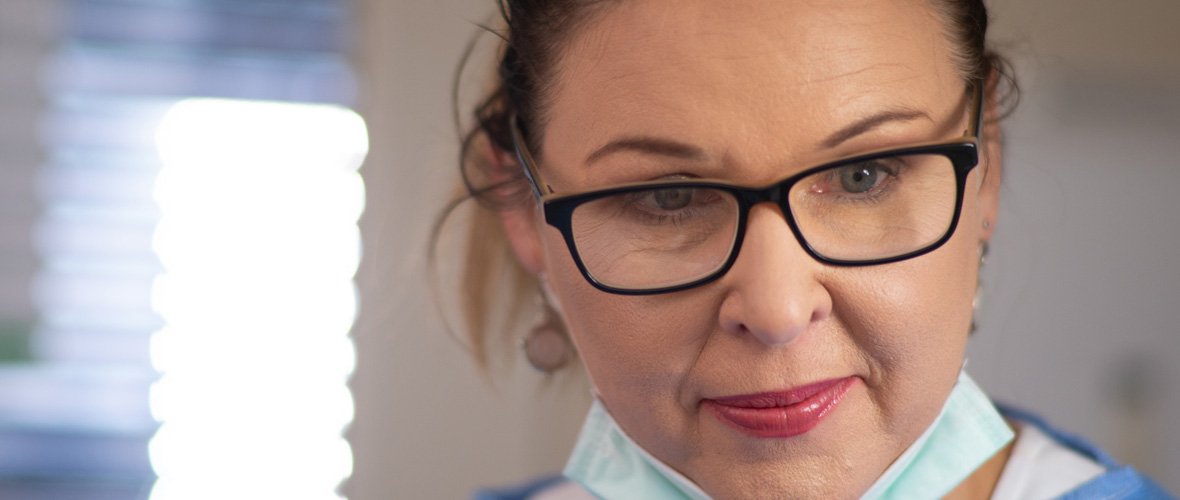 DOLORES PILKINGTON
SENIOR PODIATIST (B.Pod) - DIRECTOR/OWNER
Dolores has worked as a Podiatrist for over 20 years and has gained considerable experience at a number of our leading Hospitals, as well as at the University of South Australia.
Dolores completed her undergraduate podiatry studies at the University of South Australia. She has undertaken post graduate studies in Podiatry, Sonography, Pharmacy and other medical related subjects.
She is registered with the Australian Podiatry Association and has actively participated in their Continuous Professional Development Program since graduating.
PODIATRY EXPERIENCE IN PUBLIC HOSPITALS
Prior to purchasing the Brighton Road Podiatry, Dolores was the Director of Podiatry at the Repatriation General Hospital at Daw Park. In this role she was responsible for the leadership and management of the 'Repats' Podiatry Service for many years, as well as providing clinical care to Veterans and other Repat clients.
Along with her experience in Public Hospitals, Dolores also operated her own Podiatry Practice in the Western Suburbs, and continues to treat a broad spectrum of podiatric ailments including:
Heel Pain & Plantar Fasciitis
Forefoot Pain
Ankle Pain
Corns and Calluses
Diabetes Foot Care
Aged Foot
Fungal Nails
Ingrown Toenails
Children's Complaints
Shin and Knee Pain
Sport injuries
Dolores has been involved in many sports over the years including Basketball, Lacrosse, and Netball. She is currently involved with Pilates Barre Classes.
MANAGING COMPLEX DIABETES AND ORTHOPAEDIC PATIENTS
Dolores has many years experience in managing complex diabetes and orthopaedic patients, developing highly specialised clinical skills in high risk podiatry, such as providing extensive vascular examination and complex wound care.
Dolores has a strong interest in biomechanics in all areas of podiatry, whether it is sports, children, disability or degenerative diseases such as rheumatoid arthritis.
From her many years work at the Repatriation General Hospital she has gained significant experience, understanding and respect for older people's health and the issues they face.
Dolores is highly regarded for her warmth, empathy and understanding, as well as her clinical skills across all aspects of Podiatry. She is enthusiastic and passionate towards assessing, diagnosing and treating your lower limb and foot problems.
Have a Question?
Send us a message and we'll be in touch with you right away.